Closet Stats Junkie
Here is my public admission that I am a bit of a stats junkie. I LOVE NUMBERS AND DATA! As one of my good buddies would say…
"INPUT!!!!"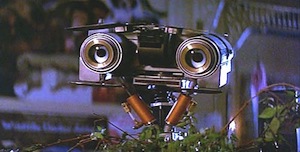 Reasons why I think I am addicted to stats:
I love tracking statistics within my applications to know what is going on
<img class="alignnone" src="http://mikegrace.s3.amazonaws.com/geek-blog/twitter-foul-filter-stats.png" alt="" width="257" height="96" />   2. Built my own stats API to easily track what my Kynetx apps are doing in JavaScript
  
<img class="alignnone" src="http://mikegrace.s3.amazonaws.com/geek-blog/sequel-pro-kynetx-js-stats.png" alt="" width="400" height="297" />   3. I have been checking <http://tweetstats.com/graphs/mikegrace> for over a year
  
<img class="alignnone" src="http://mikegrace.s3.amazonaws.com/geek-blog/mikegrace-tweet-stats.png" alt="" width="450" height="244" />   4. I installed DD-WRT on my router mostly for the statistical functionality and for geek cred
  
<img class="alignnone" src="http://mikegrace.s3.amazonaws.com/geek-blog/dd-wrt-usage.png" alt="" width="535" height="398" />   5. Built my own round robin style load tracker for my server so I could better understand its load [http://status.michaelgrace.info/
  
<img class="alignnone" src="http://mikegrace.s3.amazonaws.com/geek-blog/round-robin-server-load.png" alt="" width="450" height="230" />](http://status.michaelgrace.info/)   6. I built my own JSON interface to the command line top program to monitor who and what is creating the most load on my server   7. This blog post by the etsy engineering team about tracking everything made me drool <http://codeascraft.etsy.com/2011/02/15/measure-anything-measure-everything/>   8. Even though I didn&#8217;t really enjoy the homework, I absolutely loved my statistics class in college.   9. Sites like onetruefan.com that give me stats about what I do on the web make my geeky heart beat faster
  
<img class="alignnone" src="http://mikegrace.s3.amazonaws.com/geek-blog/one-true-fan-stats.png" alt="" width="209" height="220" />  10. Purchased a wall plug that would tell me stats on how much electricity my different appliances use

As you can see I am fairly addicted to numbers and stats and I haven't even listed everything here.  I wish that more stuff was webhook enabled so I could gather meaningful statistics and build cool apps that tied more of my 'stuff' together in meaningful ways like Kynetx envisions. Here is to a future where life is made better and more interesting through the application and correlation of meaningful data.