Saying Goodbye To Branded Holdings
It's with sadness  that it is time to say goodbye to Branded Holdings. The past year and a half have really been a game changer for me and my family. We have enjoyed living in Florida and I have really loved working with the great team at Branded Holdings. The team was able to accomplish so much this year but with the market having one of its hardest hit years, I was laid off.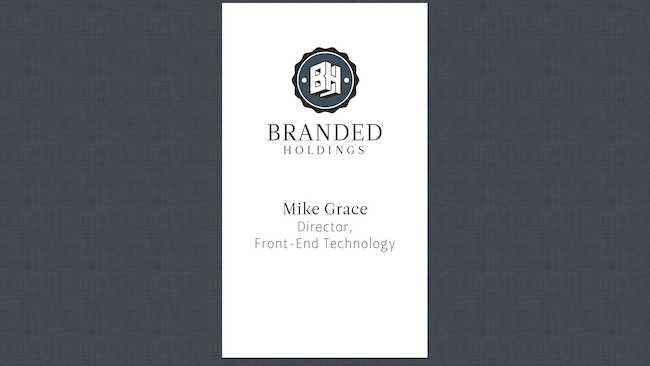 I am grateful for the time I was able to spend at Branded Holdings and all that I was able to do and learn. I had the opportunity to do many things including
outsource projects
hire a team of developers
manage multi-million dollar websites
utilize the bootstrap framework and scss
become Google Analytics certified
A/B test to help increase revenue per visitor
learn MODX
direct web development projects

Adventure is out there!
I am now looking for a team to work with in the Puyallup, Tacoma, or Seattle area. I also have several business ideas that I would like to get started on along with some freelance work that I may pick up. If you know of a team looking for a web developer or you have web development work that you need done, let's get in touch. You can find links to my linkedin profile and other online profiles at michaelgrace.org