Approve New WordPress Users Plugin
For my family blog I want to be able to allow family and friends to sign up to get access easily. I also don't want a bunch of spam bots and people I don't know to have access to the blog. This is why I recently started using the New User Approve WP plugin by Josh Harrison.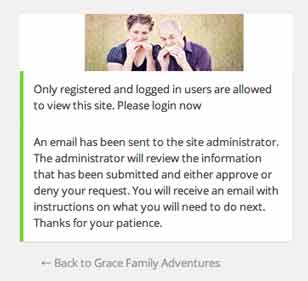 The plugin is super simple and worked right out of the box. Now I am able to approve or delete users before they have access and I love it. Thanks Josh for your great work!